It isn't just shopping, we're touring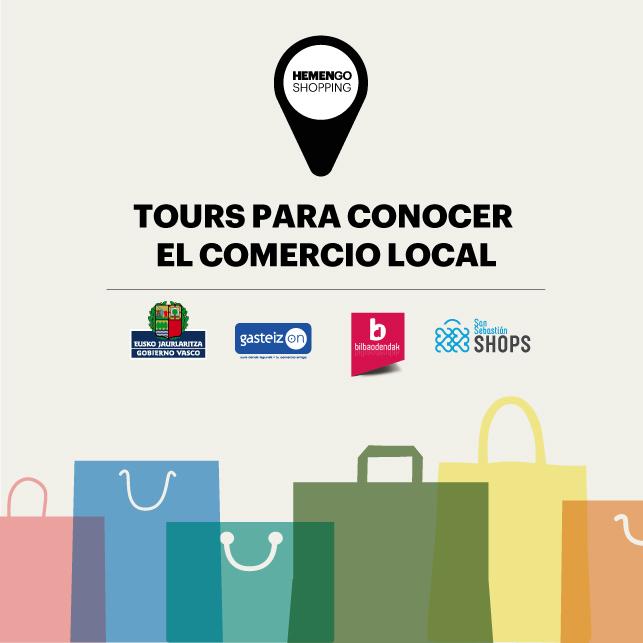 Can you get to know a city through its shops?
At Hemengo Shopping we're convinced that you can. That's why we've designed a selection of themed routes.
By following these itineraries, you'll tour the city from shop to local shop. There's definitely more to seeing a city than spending the day at La Concha Beach or visiting the Guggenheim or Artium. Shopping gives you the chance to meet people, learn a few local expressions, and see what sort of clothes and food they like. The locals themselves tend to prefer shopping locally – and there's a reason why.
Two routes were offered in Vitoria and San Sebastian from December 20 to 30: a family route and a Christmas shopping route. Aimed at families with young children, the family route took in visits to gift shops, fancy dress stores, book stops and cake shops, after which every single child knew what to ask for for Christmas.
The Christmas shopping route was aimed at an older public and offered a history tour of the city which was full of fascinating anecdotes interspersed with visits to local shops. The route showed the important role of retailers in the history of the cities. The experience left everyone with a good taste in their mouths, especially as it ended with a delicious food and wine tasting.
Bilbao enjoyed two different routes of its own, a fashion route involving several clothing and footwear retailers and a gourmet route that took in local food establishments. Both ended with light refreshments and proved a very popular way to get to know the city.